17 Oct

Renew Our Rivers 15th year coming to a close

Alabama Power and community partners are closing out the 15th year of Renew Our Rivers with four cleanups during the next four weeks. That means there's still time to make a difference in helping improve Alabama's water resources.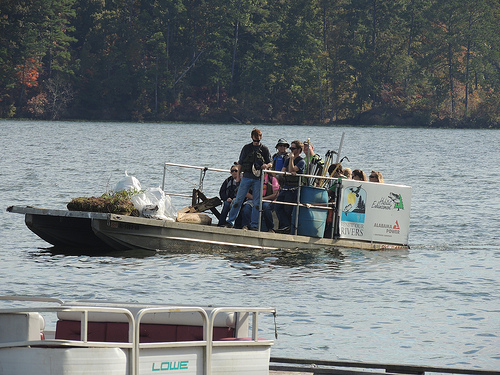 Here are the dates, locations and contact information for the final cleanups for 2014:
Lake Eufaula (Chattahoochee River); Oct. 18 
Contact: Brad Moore: 334-616-7888
---
 Lake Harris (Tallapoosa River; Lake Wedowee); Oct. 22-25
Contact: Sheila Smith at 205-396-5093
---
 Lake Mitchell (Coosa River); Nov. 1
Contact: Lee Poe at 205-389-5093 or Dale Vann at 205-910-3713
---
  Lake Martin (Tallapoosa River); Nov. 7-8
Contact: John Thompson at 334-323-7880 or Norm White at 256-307-1052
---
In addition to supporting more than 30 cleanups in 2014, Alabama Power's stewardship team partnered this year with the Alabama Bass Trail's high school fishing series to help students gain conservation hours to qualify for grants.
Students kicked off the year in January with the first-ever Cleanup Classic on Lay Lake. They will wrap up the year by installing fish habitat structures that they built with the Alabama Power stewardship team in July.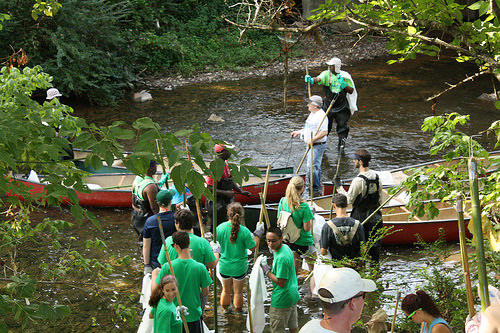 Also in 2014, the Alabama Power Foundation launched "Students to Stewards," a new conservation education program. Through a competitive application process, Students to Stewards awarded grants to 25 schools across the state to support the development of conservation initiatives and the expansion of outdoor classrooms.
For 15 powerful years, Alabama Power employees and community volunteers have made a remarkable impact in protecting waterways in their communities through Renew Our Rivers. Since the first community cleanups in 2000, Renew Our Rivers has engaged partners across the state – and into surrounding states – to remove more than 13.5 million pounds of trash from waterways across the Southeast.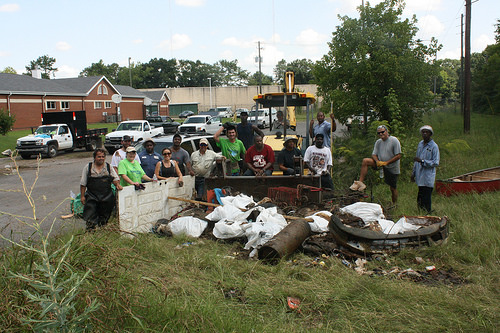 Since 2000, Renew Our Rivers has partnered with schools and teachers across the state to distribute more than 50,000 "Message in the Bottle" coloring books to educate students about conservation and environmental stewardship.
For an up-to-date listing of Renew Our Rivers cleanups scheduled in 2014, please visit RenewOurRivers.com  or go to AlabamaPower.com and click on "Lakes & Recreation."
-Jacki Thacker