30 Sep

Farley volunteers aid children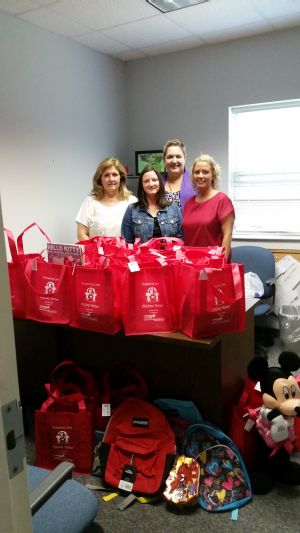 Everybody wants their own "stuff" around them, and children are no different.
Heather Mims has seen firsthand that children entering foster care often have no personal belongings. Mims and her husband Jeff have an 8-year-old foster son.
"As a foster parent for the past year, I know that many of these children bring nothing with them except the clothes on their backs when they come to their new homes," said Mims, Customer Service representative, Headland Office. "When I saw the need, I wanted to do something to help."
Mims conceived "Fostering Love" and enlisted help from the Southeast Division/Farley Chapter of the Alabama Power Service Organization. Through this project, APSO is providing care packages for foster homes, as well as state and county agencies in the Wiregrass. The bags contain items geared for children up to age 18.
Mims and other APSO volunteers teamed to decorate collection boxes displaying the reminder, "Fostering Love Matters," and placed them in every Southeast Division office and at Plant Farley. They are promoting the effort on Facebook and by posting signs in their local offices.
Since June, employees and customers have donated enough supplies to fill 41 care packages. APSO has given them to the Henry and Houston County Departments of Human Resources (DHR), the Alabama Baptist Children's Home and the Wiregrass Children's Home.
"It has been a group effort with everybody in our chapter working to collect items," Mims said. "As we get enough donations to fill bags, we take them to one of the agencies or homes in the Wiregrass area."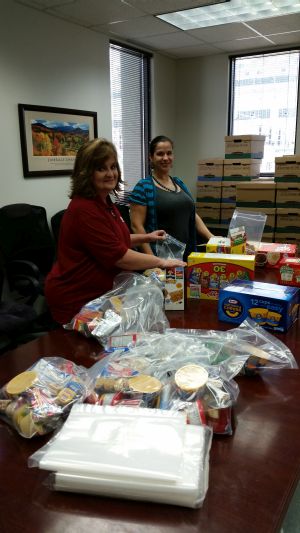 The chapter is gathering many different items, including toiletries, hair brushes, flashlights, batteries, night lights, baby wipes, socks, underwear, diapers, picture frames, journals and notebooks. Also needed are toys, such as stuffed animals, board games, coloring books and crayons.
Money is a welcomed gift, Mims said. With the donations APSO has received, Mims shops for items at the stores where she can get the most for her money.
"It's amazing that Alabama Power thought of us," said Beverly Miller, social service caseworker, Henry County DHR in Abbeville. "So many people aren't aware of these needs. We don't have a Wal-Mart nearby where we can easily buy these items. It's so helpful to have them on hand to give to these kids. Anything they receive is so important because it becomes something that belongs only to them."
The chapter is just getting started in support of foster children, Mims said. Volunteers plan to fill and distribute 250 gift bags by the time the project ends in December.
"Helping these children is near and dear to my heart," Mims said. "I saw the need and took it upon myself to approach APSO about approving the project. I love putting a smile on these kids' faces."
–Carla Davis