07 Oct

Alabama Power Foundation to fund pre-K classrooms

The Alabama Power Foundation will support pre-K programs across the state with new classroom grants – part of the foundation's recently announced Brighter Minds education initiative.

The 14 grants, each for $10,000, will enable pre-K programs to improve their learning environments.

"If we work to better develop young minds so that children grow to become independent thinkers, we're helping create the innovative and productive workforce we need for our state to succeed over the long run," said Mark Crosswhite, Alabama Power chairman, president and CEO.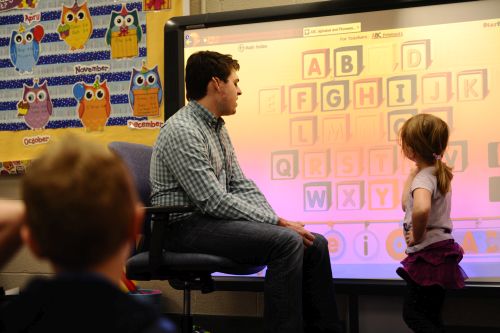 The state's nationally recognized First Class Pre-K Program is administered by the Alabama Department of Children's Affairs, which funds classrooms in diverse settings through a competitive grant process. First Class Pre-K is present in all of Alabama's 67 counties, but is available to only 12 percent of the state's 4-year-olds.
According to the Department of Children's Affairs, a key component for quality pre-K programs is having well-furnished classrooms that contain the appropriate equipment and materials.
The Alabama Power Foundation grants will provide matching funds to 14 high-need programs to help improve classroom environments for early learners.
Early childhood education is one of the three focus areas for the Alabama Power Foundation's Brighter Minds education initiative, along with strengthening STEM (science, technology, engineering and mathematics) education and workforce development, and providing conservation education.
Here are the 14 classrooms that will receive pre-K grants through the Alabama Power Foundation:
Albert Turner Senior Elementary School – Perry County Schools


---

Attalla Elementary School – Attalla City Schools


---

Cedar Park Elementary – Selma City Schools


---

Flatwoods Elementary School – Tuscaloosa County Schools


---

Forest Hills Community Development Center (two classrooms funded) – Fairfield City Schools


---

Goshen Elementary School – Pike County Schools


---

Highland School pre-K – Etowah County Schools


---

Notasulga High School (Notasulga pre-K) – Macon County Schools


---

Pine Level Elementary School – Autauga County Schools


---

Reeltown High School – Tallapoosa County Schools


---

Slocomb Elementary School – Geneva County Schools


---

Sweetwater High School (SWHS Tiny D.A.W.G.S.) – Marengo County Schools


---

Uniontown Elementary – Perry County Schools